Cosmetic Dentistry is not just for the rich and famous found in Hollywood.  There are now many different price ranges and options that make achieving your dream smile possible.
From surgery to simple changes, there are a variety of dental techniques that can correct misshapen, missing, chipped or discolored teeth!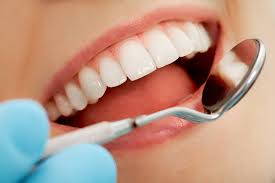 Is Cosmetic Dentistry the right choice for you?
While our number 1 priority will always be the health of your teeth and gums, cosmetic treatment can be done to service the overall appearance of your smile.  "Comfortable, quick changes to your smile are as easy as they have ever been with newer dental materials and technology" says Dr. Cirka.  "If you have had a consultation before and never had any procedure done, now's your chance to see what new changes can do for your smile!"
The American Academy of Cosmetic Dentistry (AACD) states that two thirds of patients looking for cosmetic dentistry are female.  Because cosmetic dentistry is not considered "necessary" and instead elective, it is not commonly covered by insurance.  This is why at Philadelphia Dentistry we offer a free consultation with the doctors to discuss any questions you are having regarding the current state of your smile and what can be done to improve it!
Options 
Choosing the right cosmetic dentist is not the easiest decision but with the experience and expertise of both Dr. Cirka and Dr. Meier you will be in great hands.  Please visit us for a free consultation and get excited to finally receive the smile of your dreams!