Meet Dr. Hee Jung Kim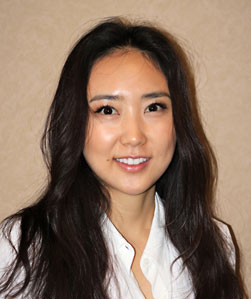 We are very pleased to introduce our newest doctor to Philadelphia Dentistry: Dr. Hee Jung Kim. Dr. Mimi Jeon, Dr. Stephanie Mastrota & Dr. Ken Cirka will still continue to work as our office grows.
Dr. Hee Jung Kim is the newest member of Philadelphia Dentistry and we are happy to have her on our team. Dr. Kim's philosophy on dentistry is to deliver the best and highest standard of care just like if she were serving her family.
Dr. Kim received her B.S. in Public Health at John Hopkins University and then a Master Degree in Biochemistry & Molecular Biology at John Hopkins University. She then received her Doctorate of Dental Medicine degree from the University of Pennsylvania School of Dental Medicine 6 years ago. Dr. Kim is an active member of the Pennsylvania Dental Association and the American Dental Association. In her free time, she enjoys traveling, spending time outdoors, trying new restaurants and spending quality time with her family.
Dr. Kim has attended the Yankee Dental Conference and the Greater New York Dental meetings every year for regular Continuing Education lectures, seminars and workshops. She is also currently attending Rutgers Implant Maxi course.
A few words from Dr. Kim, "I continuously educate myself to provide every patient with the most updated treatment and educate the community to promote better oral healthcare to enhance their quality of life."