Spotlight
June is Dental Smiles Month so we figured it would only be right to feature one of our magnificent patients flaunting their spectacular smile! Our patient Blanche initially came to us and felt reluctant with her teeth. She revealed to us that she invests wholeheartedly in her appearance and has consistently made it a highlight deal with her body. For example, she has consistently made a priority of healthy skin and hair care. To such an extent, that she is acclimated with accepting commendations about her marvelous skin day by day. Nonetheless, she never contemplated the significance of dental consideration.
Meet Blanche
From her first visit, Blanche was a beam of positivity. Her good energy emanated off of her and before the finish of her appointment everybody in the workplace felt like a friend of Blanche. After a couple of visits with our group, Blanche began feeling certain with her smile once more. The following are a couple of words from Blanche about her smile makeover.
"I first came to the Philadelphia Dentistry all screwed up so to speak as far as my teeth are concerned. Prior to my coming to Philadelphia Dentistry, I dared not to show my teeth while smiling. This was because of the bad appearance of my teeth. I mean quite a few of my teeth were brown colored and full of backed-up decay, particularly the bottom front teeth. After saying all that, I hope you can understand the full picture as to why I didn't show my teeth while smiling. I was absolutely ashamed. Thanks to Philadelphia Dentistry that has all changed. After about three visits to the Philadelphia Dentistry, I am no longer ashamed to show my teeth while I'm smiling. In fact, I make sure in every one of my smiles that my teeth are showing! Thank you, Philadelphia Dentistry, for putting a big smile on my face and allowing me to show my teeth with pride." -Blanche S.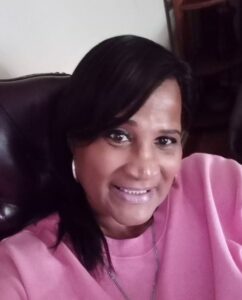 Contact us
On the off chance that your story relates at any rate to Blanche's, call us. We are here to assist individuals with getting healthy and feel confident inside themselves. It is our main goal to ensure each patient leaves our entryways with a smile all over prepared to try to achieve the impossible.  The best way to get in touch with us by calling (215) 568-6222 or emailing us at info@phillydentistry.com so we can plan a FREE new patient consultation. During that first visit, you will meet with one of our great specialists and sort out what the best treatment plan is for you. We are all in this together and need simply the best for you! We want to see you soon.