People often don't realize that there is a connection between your health and misaligned teeth. When you have straight teeth it promotes great health. When you have crooked teeth it makes it more difficult to remove harmful plaque and bacteria when you brush and floss. This can eventually lead to gum disease which can inflame your gums, damage your soft tissue, recede your gums, and can lead to tooth loss. Some early signs of gum disease could be red gums, bleeding when you brush or floss, and if you have bad breath.
Not only do you run the risk of getting gum disease, misaligned teeth can cause overall health risks. Problems that start with your mouth can spread throughout the rest of your body. When you develop gum infections it will increase your chances of heart disease, stroke, lung diseases, problems in pregnancy, complications related to diabetes, and Alzheimer's disease.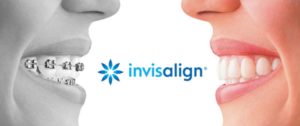 When you have straight teeth and they are properly aligned your health benefits will be clear. Having straight teeth will make it easier for you to brush and floss the areas that were hard to get at before because of your misaligned teeth. Cleaning straight teeth will make your gums healthier because you are less likely to get bacteria trapped in pockets of the gums. Having straight teeth reduces the risk of your teeth chipping, breaking, and wearing down, which can become very expensive to repair. Properly aligned teeth can also decrease stress on your jawbones and joints.
What are you waiting for? Get straight teeth the new, easy, and quicker way with Invisalign. Invisalign are clear aligners that are clinically proven to accomplish 75 percent more predictable tooth movement to get a straight healthy smile to promote your great overall health. Schedule your free new patient consultation today to see if you are a candidate for Invisalign! 215-568-6222.