Porcelain dental veneers are an incredible tool in cosmetic dentistry. These ultra-thin, ultra-strong pieces of porcelain are shaped to fit over the top of your own teeth permanently and create a beautiful, natural looking smile that will change your life.
Porcelain veneers work well when teeth are chipped, irregularly shaped, or d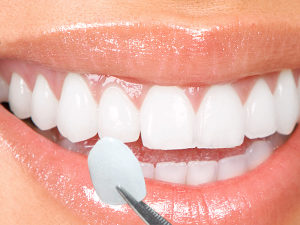 iscolored. Veneers can also work great with patients that have gaps in between their teeth.
One of the most incredible parts of having veneers done is that they only take two visits. On the first visit the dentist will roughen the surface of your tooth, removing approximately one millimeter of enamel from each tooth's surface. After this the dentist will take an impression and a series of photographs that will be sent to a dental laboratory that will custom fabricate your porcelain veneers.
After the first visit you may leave with temporary veneers made out of acrylic. This will depend on your specific case. At your initial free consultation Dr. Cirka and Dr. Meier will let you know if you require temporary veneers or not. They will also go over any questions or concerns that you have and explain the process in detail. We are here to help guide you on what would work best for your look and complexion and know you will love the result.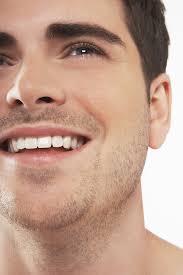 Approximately two weeks after the first visit your porcelain veneers will be successfully made by the laboratory. You will come in for your second visit upon which we will first try-on the veneers and show you how they will look. Once we have your approval on the size, shape, and color of the porcelain veneers, we will permanently cement them on top of your teeth.
Once in place, the veneers can last 15-20 years with proper care and maintenance. Our team will make sure to go over proper brushing and flossing techniques for porcelain veneers as well as habits to avoid such as biting your fingernails. Dr. Cirka and Dr. Meier will also check if you are clenching or grinding your teeth and make you a night-guard if needed so that your veneers will be protected from damage while you are asleep.
Dr. Cirka and Dr. Meier have been leaders in cosmetic dentistry and you will be in excellent hands in their care.  Call us to schedule your free consultation today at 215-568-6222. We look forward to meeting you!