Event
On the morning of May 12, 2018 Philadelphia Dentistry will be participating in the MDA Muscle Walk at the Navy Yard in Philadelphia at 10:00a.m. Whether these terrible diseases have affected someone you know and love, or if you simply just want to help make a difference and raise money for these muscle-debilitating diseases, come join us!
MDA Walk
The MDA walk is more than just a walk, by participating you are helping to change the lives of those in need so they can grow stronger and live longer. This walk also bonds families, friends, local businesses and neighbors to come together and celebrate the strength of all those who are affected by these awful diseases.
About
In over 150 towns all across America there are MDA Muscle Walks which includes a 1 mile to 3.1-mile lap. This lap is equipment friendly so contributors of all ages and abilities including wheelchairs are able to complete the MDA Muscle Walk.
Philly Dentistry
Some of Philadelphia Dentistry's team has been personally affected by these terrible diseases so it is important for us to help make a change. By making donations and getting people involved in the MDA walk we are helping to continue the funding for the research needed to find treatments and cures. One-hundred percent of the donations goes directly to The Muscular Dystrophy Association so we can finally end these dreadful diseases.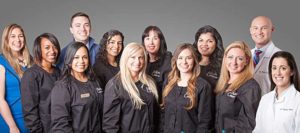 Get Involved 
There are many different ways you can get involved with the MDA community. From helping set up an event in your town, making signs to hang around your community, and actively participating in the MDA Muscle Walk there is always someway to help out. For more information on how to get involved with MDA please visit the link below. We hope to see you at the Navy Yard on May 12th!
Get involved with MDA!