Dental caries (cavities) is the most common disease in children 6-11 years old and adolescents 12-19 years old. This disease is largely preventable, yet it remains more common than asthma among adolescents.
Tooth decay has significant consequences. Children with severe dental problems can have trouble eating and sleeping, paying attention to parents and concentrating in school.
To combat this major public health epidemic, the Centers for Disease Control and Prevention (CDC) has implemented fluoridation of community water supplies.
This has been ongoing for more than 60 years now and research has proved that fluoridation of the community water is not only safe but very effective.
Water fluoridation has been proclaimed by the CDC as one of ten great public health achievements of the 20th century. The overwhelming research that supports this proves that water fluoridation has been effective in reducing dental decay by 20-40%.
In fact, for most major metropolitan areas it is estimated that every $1 spent on water fluoridation saves $38 in dental treatment. The CDC also estimates that without water fluoridation there would be an estimated 51 million school hours lost every year due to dental issues in the US.
In the United States more than two-thirds of the population is fluoridated properly and this is greatly benefiting the country. In just the past five years alone more than 125 communities in 36 states voted to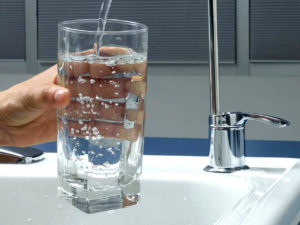 fluoridate the water supply.
Fluoridation is a tried and tested technique and has proven to improve public welfare. Be cautious when reading information on the internet or listening to non-reputable sources like junk science. Keep in mind the most widely respected sources for information are the American Dental Association and the CDC. Both of these institutions fully support the use of water fluoridation and have proven time and again the overwhelming benefits of water fluoridation for the country.
If you have any questions about the use of fluoride and its benefits be sure to ask your dentist and dental hygienist at your next check-up and cleaning.