Cosmetic dentistry is getting more popular than ever.  A beautiful smile is recognized as an asset to health and success and is important to most people.  Please know that while the American Dental Association does not classify cosmetic dentistry as a specialty of training, cosmetic dentists spend thousands of hours training in the art and through education and experience become extremely skilled and well regarded in this field of dentistry.
The difference between cosmetic dentistry and restorative dentistry is that the procedures done are entirely elected for and approved by the patient. Patients must be well informed and ask questions such as what are the comprehensive costs, how much experience does your dentist have doing the procedure, and will any additional maintenance be required after the procedure is done. It's extremely important to ask how long your cosmetic treatments will last and if there are any expected complications, etc.
Veneers

Veneers are an ultra-thin shell of porcelain that adheres to your natural teeth. Veneers now are made of lithium disilicate which is a super-strong form of porcelain that is designed to last about 20 years with proper home care!
In many cases, minimal to no tooth structure needs removed, making the procedure quick and painless.  Veneers can give you an entirely new tooth shape and color in just two visits!
Veneers do not stain and are designed to look natural and beautiful. You can work with your cosmetic dentist to decide on the perfect shape, size, and color to achieve ideal cosmetics. The best part is that the veneers only take two visits!
Crowns
In some cases to achieve the ideal cosmetic solution, your dentist may need to prepare the teeth for crowns. This preparation involves numbing the tooth and reshaping enough of the tooth so that space is created for a new covering to be made for the tooth.  A crown is made of ultra-strong porcelain, similarly to a porcelain dental veneer.  The difference between a veneer and a crowns is that the crown will cover the entire tooth, not just the front of the tooth like a veneer. Additionally, more tooth structure needs to be removed to make sure the crown is secure.  The crowns that Dr. Meier and Dr. Cirka use are made of Zirconia and Porcelain. These are completely metal-free and ultra-strong. With proper care and regular dental check-ups your crown can last 15-20 or more years!
Implants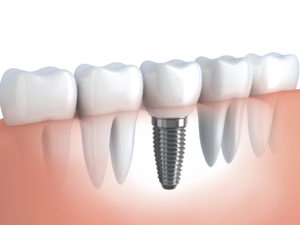 Implants are an incredible solution in cosmetic dentistry for patients who are missing teeth. The implant is attached to your jawbone and a tooth is designed and placed on top of the implant. Replacement implant teeth are designed to feel and look like your natural teeth and are built to last. As long as you are keeping up with your regular dental visits then your implant should remain strong and healthy.  Usually an implant is done one time in your life and never has to be replaced.  It is a permanent solution for missing teeth.  Implants are increasing in popularity as an alternative to bridges.
Periodontal surgery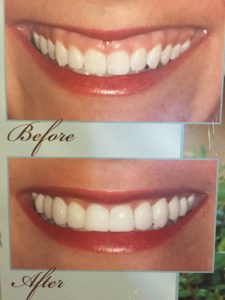 In some situations to achieve the best cosmetics for patients, Dr. Meier and Dr. Cirka will require the help of a gum specialist called a periodontist. In these cases generally a patient will come in and be interested in veneers or alignment.  However, after careful analysis by Dr. Cirka or Dr. Meier, they determine that just fixing the teeth would not accomplish a perfect result. It may be necessary to alter the gums that surround the teeth to perfect a smile. There is a dental procedure, commonly known as a "gum lift", where the periodontist alters the appearance of a gummy smile. This allows enough space for veneers or whichever restoration is deemed best by you and your cosmetic dentist. We offer free consultations in our Philadelphia dental office to see which solution is right for your particular situation.
Orthodontics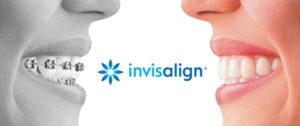 Many times patients are unhappy with their smile and come in looking for cosmetic options to fix crowded teeth, gaps between their teeth or to correct their bite. Frequently by simply aligning teeth that are in the wrong position, your cosmetic dentist can achieve a wonderful result and avoid placing veneers or other restorations. Alignment can be done with clear aligner therapy known as Invisalign in usually less than one year. Invisalign has has incredible advancements recently and patients are seeing great results.  In some cases their teeth are often moving faster and more predictably than with traditional braces!
Bonding

Sometimes the cosmetic dentist may be able to enhance your smile in one quick and painless visit with bonding. This procedure most of the time does not require anesthesia. The cosmetic dentist and his or her dental assistant will use tooth-colored filling material and sculpt it to improve the look of a broken or misshapen tooth.
Your smile is one of the first things that people notice about you. Not only does a beautiful smile improve your appearance but it gives you confidence!
Schedule your cosmetic consult with Dr. Cirka and Dr. Meier to talk about your options and what you would like to achieve.  The easiest way is to call us at 215-568-6222.