The long stretch of October is National Dental Hygiene Month! Out of appreciation for the public month, we are going to exhibit our group's hygienists. Our hygiene team comprises of Rachel, Jen, Sara, and Alyssa. Tooth be told, our hygienists are rock stars!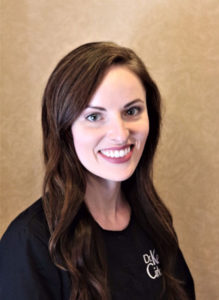 Rachel
Rachel has been with our group since 2019. She serves on Pennsylvania's Dental Hygiene Association as the Administrative Chair for the Southeast segment. She appreciates the education that she gains from her instructive courses. Her center is ensuring that all patients comprehend the association between oral well-being and foundational well-being, while at the same time inspiring them to carry on with a healthy way of life. During her spare time, Rachel appreciates investing energy with her family and companions, running outside, running and going to yoga. This year she invited her new baby, Bridget Marie, into the world!
Jen
As a Dental Hygienist with more than 24 years of experience and a colleague more than 13 years, Jen is blessed that she adores what she does. Coming to work each day offers her the chance to help individuals.
Other than giving the most delicate and intensive consideration, she can fabricate great associations with her patients, carrying an incredible compatibility to the dental seat and giving them certainty and solace in the consideration they are getting. Jen enjoys spin class, travel, and time with her significant other and two girls at the shore.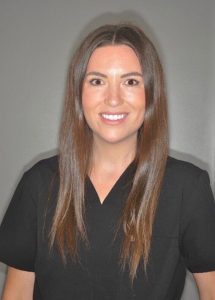 Sara
New to the City of Brotherly Love, Sara joined our practice in the wake of moving from California. She was brought up in Oklahoma and graduated with a four year certification in Biological Sciences. In 2018, she got her four year certification in dental hygiene from the University of Oklahoma. Sara graduated with scholarly distinctions and was drafted as an individual from the Sigma Phi Alpha Dental Hygiene Honor Society. Probably the most grounded inspiration for being a dental hygienist is that she consistently is having a constructive outcome in the network, each individual in turn. Sara has an incredible feeling of fulfillment realizing that she is helping her patients keep up a solid and lovely smile. When she isn't working, Sara appreciates investigating and studying the city of Philadelphia, climbing, cooking, and investing energy with loved ones!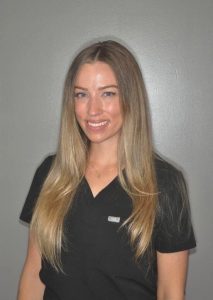 Alyssa
Alyssa graduated from Harcum College in 2015. Her passion is to make patients feel great in a dental setting. She does this by instructing them on their oral medical care needs. She believes the mouth to be inconceivably significant in the foundational capacity and in general prosperity. Alyssa is an resident of Philadelphia. In her spare time, she enjoys traveling, exercise, snowboarding, and investing energy with her family, companions, and little guy, Archie!