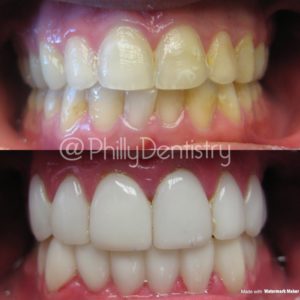 Not everyone is born with an amazing smile. We see all over the internet celebrities who appear flawless. These celebrities seem to have it all. It wasn't until their dentists saved their teeth that they looked perfect. So, with the help of a good dentist, this means that you can have the same amazing smile that these celebrities have too. In this post, we will be diving into a list of celebrities who have gotten cosmetic dentistry veneers.
Tom Cruise
Tom Cruise is known for being good looking and having a perfect smile. He was one of the first people in the industry to get veneers. To get roles in movies, he had to fix his teeth!
Nicholas Cage
Adding to the list of celebs with amazing teeth, we have Nicholas Cage. Nicholas Cage is a leading actor in the industry and has struggled with a less than great smile. He had two teeth pulled as part of his role in "Birdy", the 1984 film. After the film, he knew he needed to do something about his smile. Eventually, he got a smile makeover with a set of veneers.
Miley Cyrus
Miley Cyrus is most famous for her role on Disney channel's Hannah Montana and being Billy Ray Cyrus's daughter. During her early years, she suffered from crooked teeth. After her Disney career ended, the actress/singer decided to turn to cosmetic dentistry. Her veneers look amazing!
Zac Efron
Zac Efron is a big-screen movie star. Similar to Miley, Zac's career originally got big on Disney channel. He played a leading role of Troy Bolton, on High School Musical. As a teen,  he suffered from uneven and gapped teeth. Veneers transformed his childhood smile, into a picture-perfect smile!
Niall Horan
Niall Horan first won our hearts on the singing contest show, X-Factor. Back then, Niall was a teen and had crooked and misaligned teeth. At one point, he even had braces. Eventually, he decided to get veneers. Ever since he got cosmetic dentistry, his smile has won more hearts!
The days of not being happy with your smile are over. Give us a call for a consultation with us at Philly Dentistry and see a computerized presentation for porcelain veneers. These celebrities have perfect smiles, but so can you! Don't forget to follow us on Instagram at @phillydentistry.