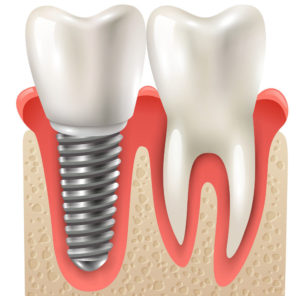 Having missing teeth can create dental issues. Your ability to talk and chew, your appearance, and overall health are affected. Many people who have missing teeth wish to get new teeth that are attractive and comfortable. Within the past 30 years, dental implants have proven themselves to be an effective and reliable means for replacing missing teeth and securing a smile. Dental implants are a notable procedure that has improved the lives of many. In this article, we will dive into the many ways dental implants can enhance your life.
Appearance
Dental implants will improve your appearance. When you have a missing tooth, a dental implant can fill in the missing spot perfectly. They look and feel like your real teeth and are designed to unify with bone so they become permanent in your mouth.
Speech
When missing a tooth, some people chose to get dentures. With ill-fitted dentures, teeth can move around, causing you to mumble or garble words. On the contrary, dental implants do not move in your mouth. Therefore, they allow you to speak without worrying about your teeth moving around.
Eating
Similar to speech, sliding dentures can affect eating. All in all, the movement of dentures can make chewing difficult. Dental implants function like your own teeth, so you can eat normally without restraint or pain.
Comfort
Unlike dentures, your dental implants become apart of your mouth. Since they become apart of you, you don't even feel them or realize they are there. They provide full comfort so you can go about your daily life.
Self-esteem
Dental implants give you confidence because of a great smile. There's no inconveniences or embarrassing moments taking out a denture. When you have a healthy smile, you feel better about yourself.
Health
Unlike other dental procedures, dental implants do not require diminishing other teeth. This leaves more of your own teeth in your mouth, which ultimately improves your long-term oral health.
We are here to help you get healthy. Please contact us for any information when deciding about dental implants. You can call us at (215) 568-6222, email us at info@phillydentistry.com, or follow us on social media! Our social media handles are Instagram @phillydentistry, Twitter @DrKenCirkaDMD, and Facebook @PhiladelphiaDentistry.