Veneers can give you the beautiful smile that you've always wanted!  Veneers are tooth-colored shells, contact lines thin,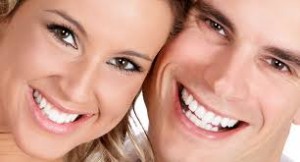 placed on top of your natural teeth and produce a gorgeous, bright smile that will light up any room.
They can correct a majority of cosmetic flaws from crooked teeth to a discolored smile.  Also advances in dentistry over the years have made veneers look even more natural!
"The porcelain we're using now is so strong that it allows us to fabricate ultra thin veneers.  This eradicates the chance of the veneers looking bulky or fake.  We are now able to create very natural looking, long-lasting smiles." – Dr. Jessica Meier, Philadelphia Cosmetic Dentist